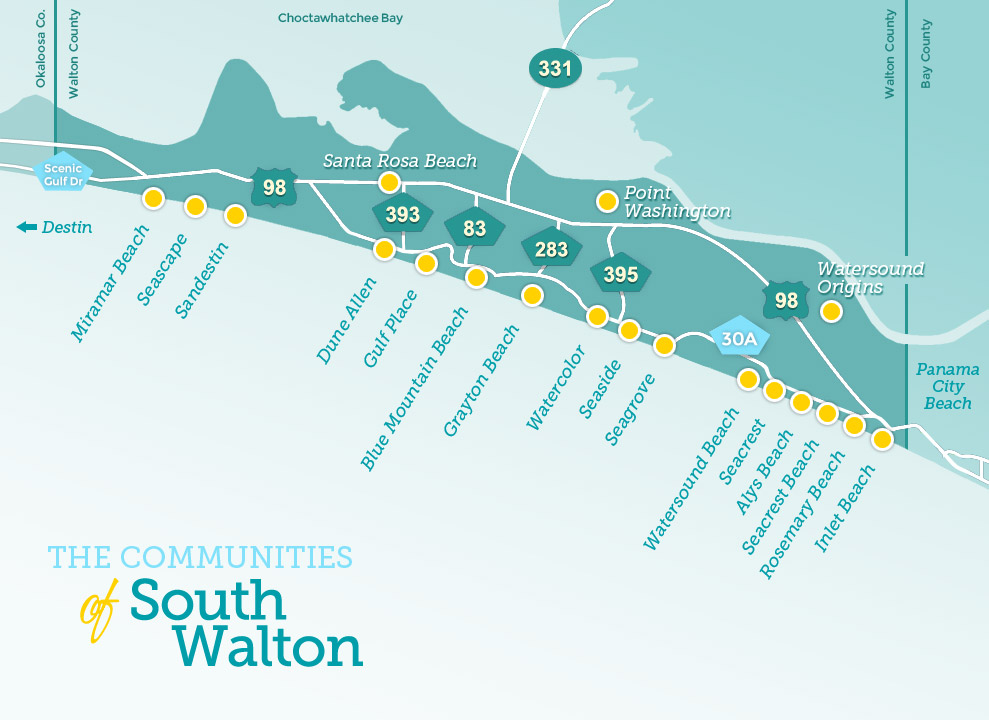 After a year of research and study ABSW held three kick-off meetings the week of May 10th to present our findings. We want to continue the dialogue with the community. If you have a group that wants to talk about the incorporation of South Walton as a municipality, we want to meet with you! Whether it's your church group, neighborhood group, HOA, civic organization, or professional organization we are available to discuss the issues and get your questions answered. To schedule a meeting with A Better South Walton email us at info@abettersouthwalton.org. We look forward to meeting with you.
Upcoming Events
Tuesday, August 23, 2016 - 5:30 PM
Rosemary Beach Town Hall
S. Barrett Square
Rosemary Beach, FL
Thursday, August 25, 2016 - 5:30 PM
560 Grand Boulevard, Suite 101
Miramar Beach, FL
(Across from Grand Park and Cantina Laredo)
read more
Walton County Info
Resources & Statistics
Walton County is Florida's 41st most populous county, with 0.3% of Florida's population. Click the link for helpful links and resources for Walton County, Florida, government agencies, departments, committees and online resources, as well as extensive statistical data.
read more
Send us a Note
Do you have a comment or suggestion to send us? Do you want more information about incorporating South Walton? Contact us to schedule a meeting for your neighborhood, church, business or civic group. We'd love to hear from you!